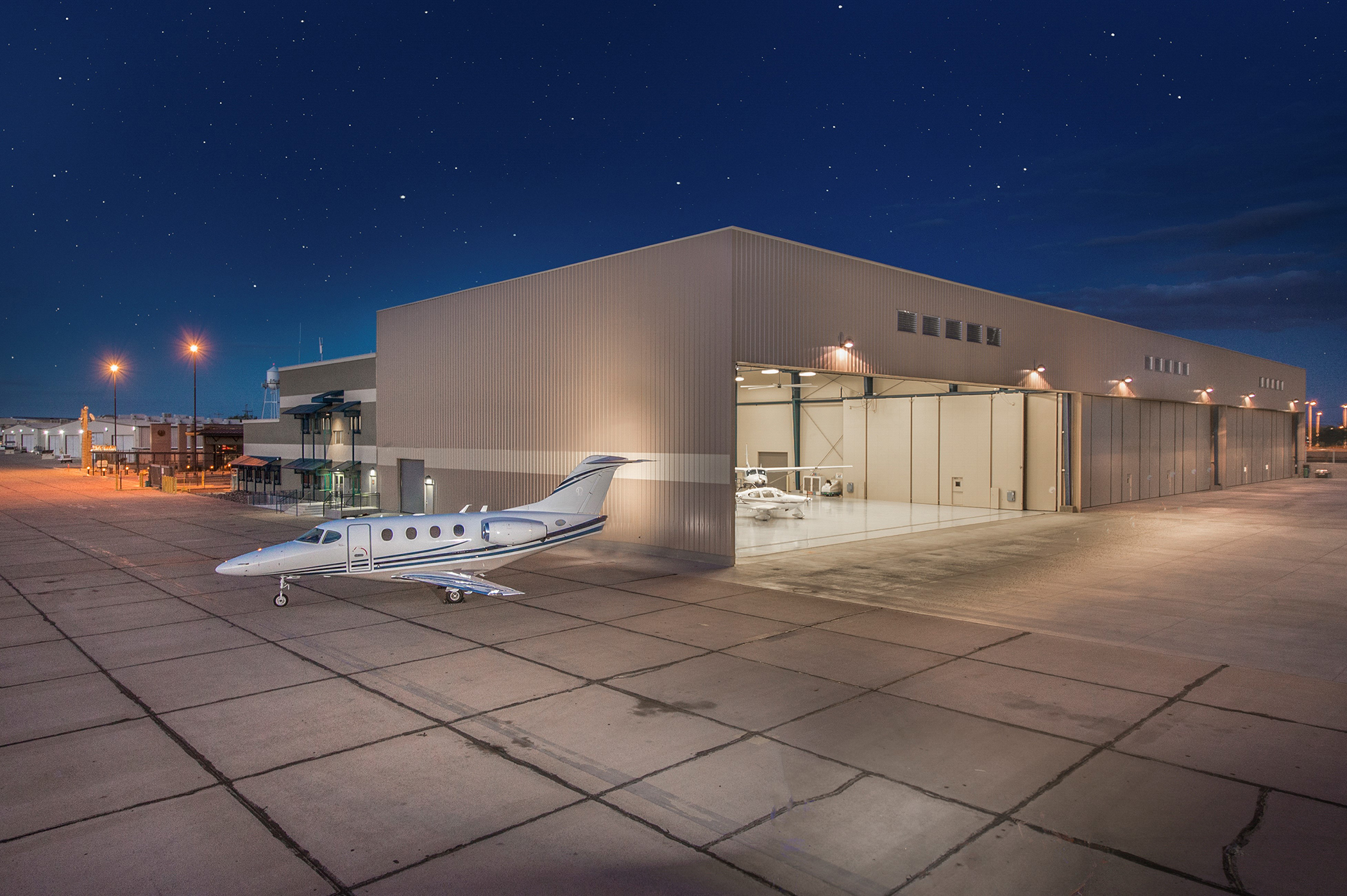 Benefits of Doing Business
Phoenix Goodyear Airport is classified as a general aviation reliever airport for Phoenix Sky Harbor International Airport. The Airport is 2.2 miles south of Interstate 10 on Litchfield Road in the fast-growing West Valley. Phoenix Goodyear is home to AerSale, Lufthansa Aviation Training USA, Galaxy International, Inc., Lux Air Jet Centers, over 250 based aircraft and supports aviation-related corporate aviation activities.

Companies in proximity to Phoenix Goodyear include Lockheed Martin, Cancer Treatment Centers of America, Macy's/Bloomingdale's fulfillment center, Amazon.com's fulfillment center, Dick's Sporting Goods, and Sub-Zero. The Airport is also close to many of the West Valley's resorts and amenities, including Phoenix International Raceway, the University of Phoenix stadium and home of the NFL's Arizona Cardinals, and the Spring Training home of Major League Baseball's Cincinnati Reds and Cleveland Indians. With more than 300 acres of developable land, Phoenix Goodyear is a strategic location for businesses looking to expand their presence in Arizona. The Airport is also adjacent to the Union Pacific Rail Line. As a former US Navy base, Phoenix Goodyear is a Military Reuse Zone (MRZ) under state law, which provides certain tax benefits to companies looking to relocate to within the Zone.
Economic Development Opportunities in Goodyear, Arizona
Goodyear is Geared for Growth Brochure
Find out more about the Military Reuse Zone